Grade 2 Certificate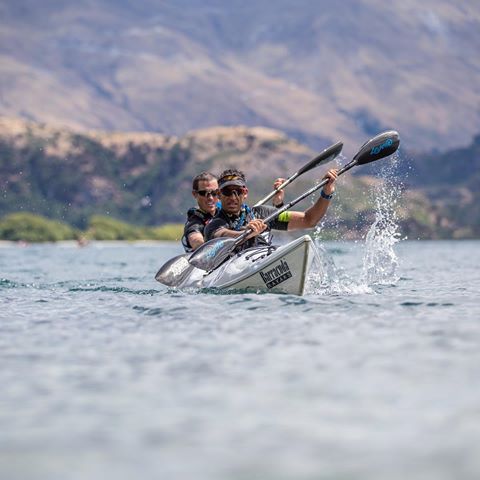 Duration: 48 Hours (approx.)
Location: Wanaka, NZ
Product code: PWG2C
This is a two day kayaking course aimed at achieving the certification required for multi sport events. Eg: Coast to Coast.
It is run as an assessment rather than a training and to attain the certificate you need to be at the assessment level for the two day course weekend. *Should you feel you need coaching to attain the criteria prior to sitting the certificate, then contact us regarding our coaching days*
GRADE 2 ASSESSMENT CRITERIA

Identifies and responds appropriately to Grade 2 river features. Eddy lines, wave trains, holes, buffer waves, currents and boils.Identifies and demonstrates paddling safe and efficient lines.
Demonstrates efficient and effective forward paddling.
Demonstrates efficient and effective forward and reverse sweep strokes. Remains balanced.
Demonstrates effective low brace. Can right self from tipping point. Can use appropriately while paddling in rapid.
Demonstrates breaking in and out of eddies. Can hold desired line. Remains balanced.
Demonstrates ferry gliding. Can hold desired line. Remains balanced.Grade 2 River

Understands correct use of personal kayaking and safety equipment. Can identify appropriate and inappropriate equipment. Including kayak, PFD, helmet, thermals, paddle, spray deck.

Recognises and understands hazards associated with kayaking, including broaching, strainer and foot entrapment. The appropriate actions required to avoid or deal with these hazards are described and/or demonstrated.

Demonstrates self-rescue with kayak and gear. Candidate capsizes, stays calm, gathers equipment and efficiently moves to bank. Empties boat and paddling again within efficient timeframe.

Demonstrates safe rapid float position (on back, feet first, feet up etc.).

Demonstrates assertive white water swimming across wave train and eddy line.

Demonstrates being rescued with aid of another craft (kayaker and/or jet boat).

Receives a throw bag as a swimmer in Grade 2. Correct holding of rope and body.

Can describe and identify, prevention, symptoms and treatment of hypothermia.
Contact is via info@paddlewanaka.co.nz or call us 0800 926 925 if you need to talk with us prior to booking.