Kayak Instruction Course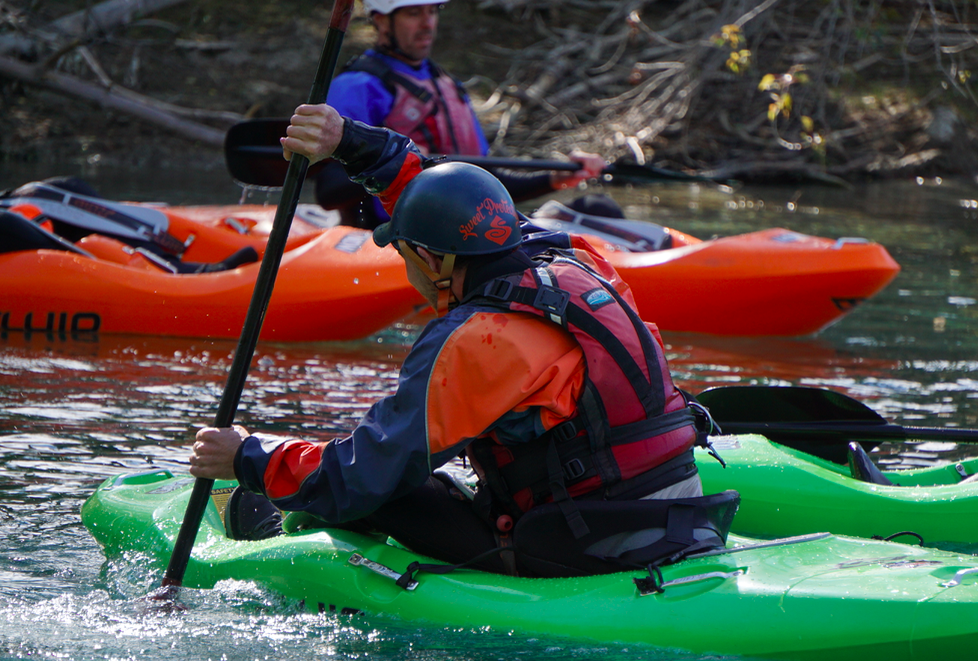 Duration: 2 Days (approx.)
Location: Wanaka, NZ
Product code: PWITWW
This is an ideal course as an introduction to white water kayaking. The course aims to provide basic paddling skills to enable the candidate to safely manoeuvre through grade 2 rapids. White water kayaks will be used for this course.
TRAINING TOPICS
SOFT SKILLS
Reading the river and River Hydrology
Identify river hazards
Manage hazards and Personal Safety
Risk Assessment
HARD SKILLS
Flat water paddling skills
River running
Ferry gliding across the flow and eddy turns
Moving down water on grade 1& 2 rapids
Self - rescue and water confidence
COURSE PRE-REQUISITES
Candidates must: Be confident swimmers & have a good level of health and fitness. A good level of English is required as instructions need to be understood & followed in the river environment.
COURSE COSTS
This course costs $800 for 2 days. Minimum of 2pax for course to go ahead. Private individual 'Intro to white water' is $1400.
This includes transport to and from the river, theory resources and all equipment hire. Please advise Paddle Wanaka in advance of any gear you many need. See 'Equipment' section for suggested list.
COURSE STRUCTURE
Please note that times and locations may vary due to river flows
PRE COURSE (7PM - 9PM)
19:00 - Meet and greet at Wanaka Recreation centre
19:30 - Intro to kayak equipment and gear up for the weekend
20:00 - Wet exists and water confidence (in water session)
20:45 - Plan for the weekend
21:00 - Finish
WHAT TO BRING
- Kayak gear you will use for the weekend*
- Change of clothes
- Swimwear and top/shorts for in the water